#BowlingOdyssey2010 Pictures!
These are my pitifully bad Blackberry photos, but here goes...
We warmed up on Saturday night with a little tenpins action.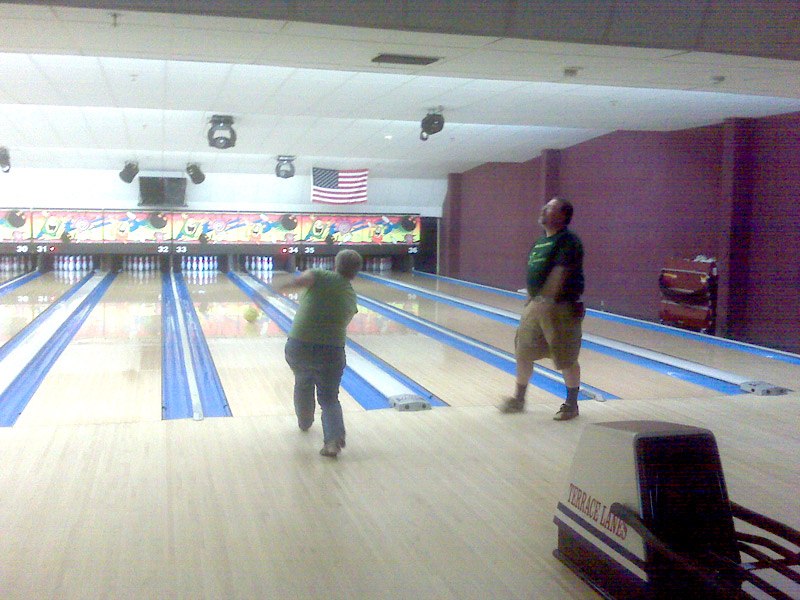 Then, on to the main event: karaoke bowling at the duckpins center! We just bowled. In the dark. Not the best introduction to duckpins for first-timers, but fun was had.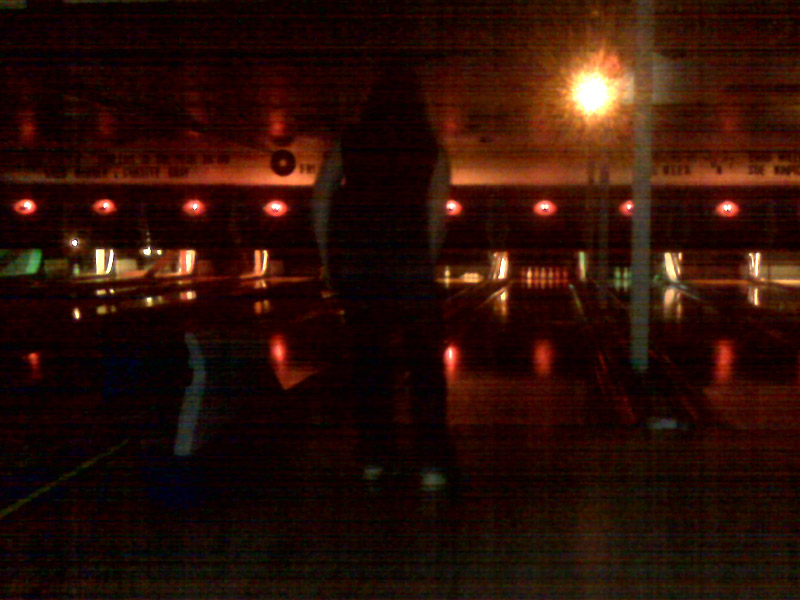 Sunday afternoon was for duckpins. In the light this time, heh.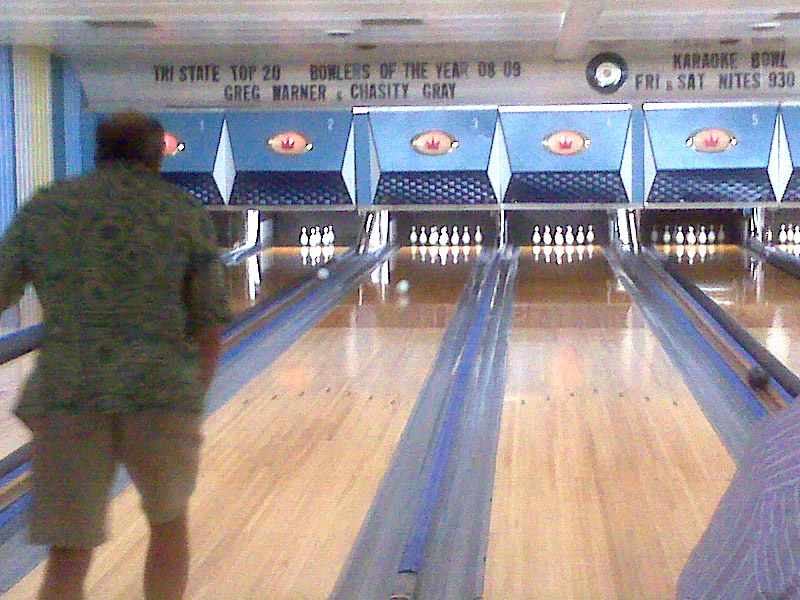 DUCKPINS Fall 2010 Pictures!
First, a little pre-bowling libation, yum!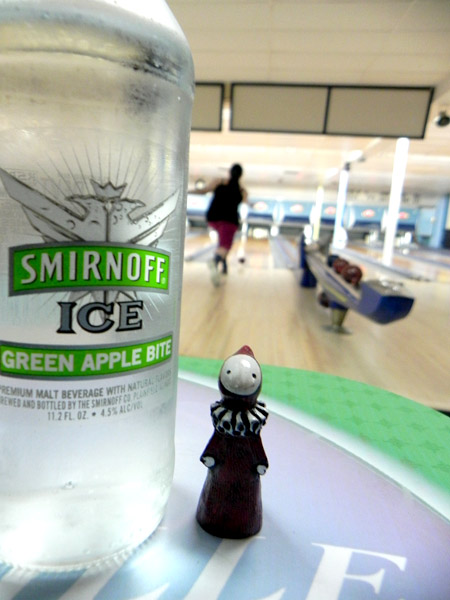 Here is Poppet, my enthusiastic bowling partner.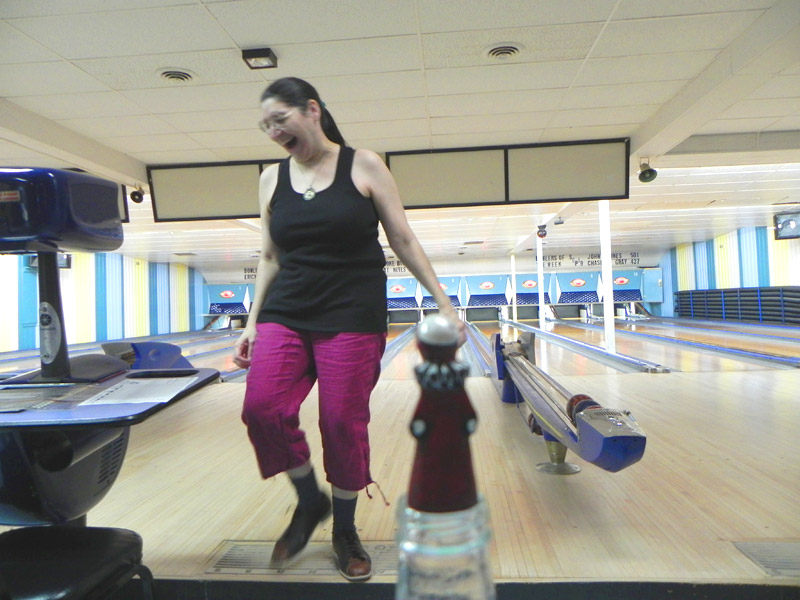 Okay, so Poppet can be a BRAT sometimes...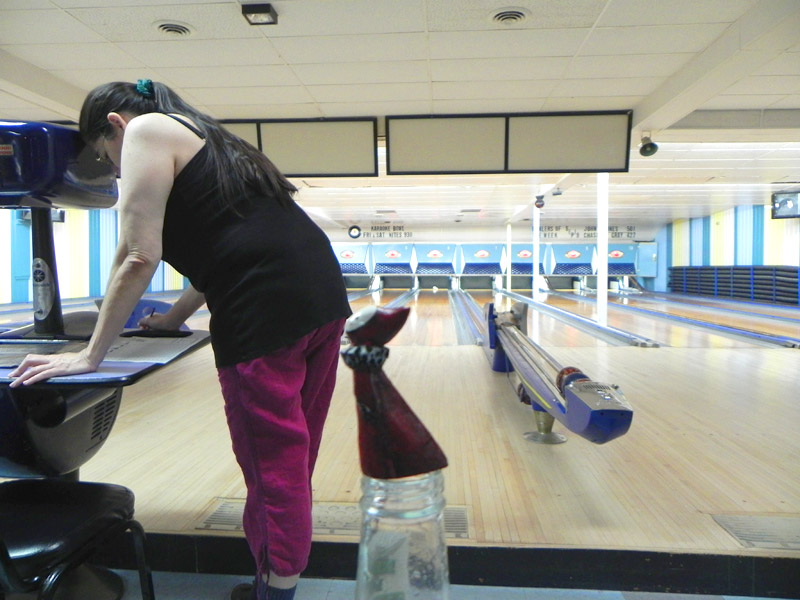 Yes, those things there. Knock them down.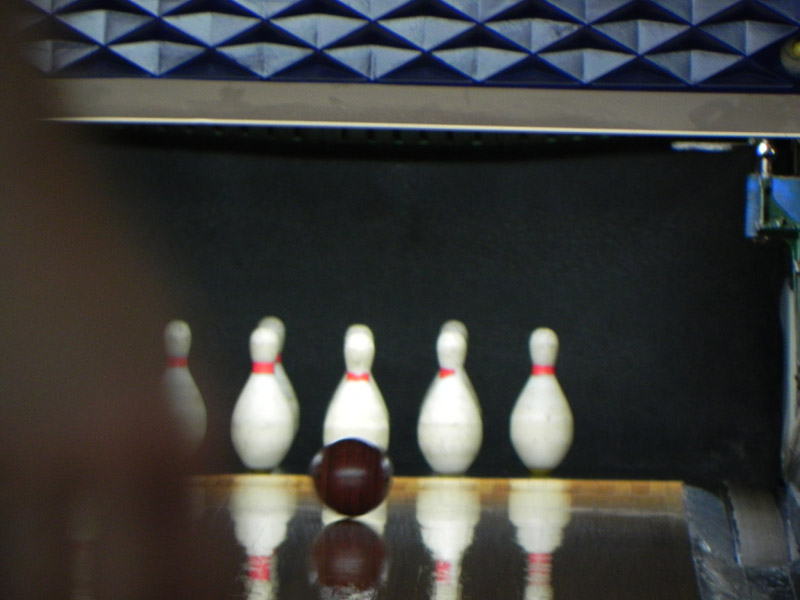 And a movie!
Well okay, "English" after the fact ain't gonna get that last pin down...